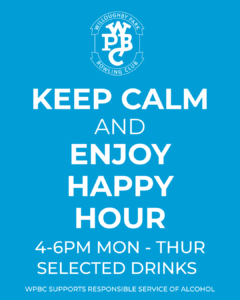 WPBC is OPEN
Willoughby Park Bowling Club established in 1957 and situated in the picturesque surrounds of Willoughby Park is a great place for learning the game, making friends, improving your game or playing competitively against other clubs. We are more than a bowls club, we are part of the Willoughby Community. A great place to enjoy a drink with friends, enjoy a meal from Willows or play a game of barefoot bowls with your mates.
Notice of 2022 AGM
2022 AGM will be held at the club house, 13 Robert Street Willoughby East 2068 on the 26th November 2022 commencing at 10:30am.
Full notice here.
Renewal of membership is now due. Please pay at the bar before 28th January 2023 to maintain your member benefits.